Kas mēs esam?
It kā pieaugušie, bet tomēr tādi, kuri, šķiet, nekad neizaug. Tik daudz ko gribas paspēt radīt, domas rosās pa galvu un neļauj mums vakaros gulēt. Esam "saslimuši" ar miniatūrām. Ir tik skaisti redzēt šīs mazās lietiņas, salīmēt tapetes miniatūrās istabās, iekārtot tās. Tā ir pavisam burvīga pasaule, kurā pazust.
Who are we?
Grown ups who never actually grow up. There are so many things we want to create, ideas are running through our heads and we can't manage to sleep at night. We are sick and this sickness is called "Miniatures". It's so beautiful to see these miniature things, glue wallpaper to the miniature walls, decorate rooms. It is adorable world, where to get lost.
​​
Powered by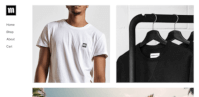 Create your own unique website with customizable templates.